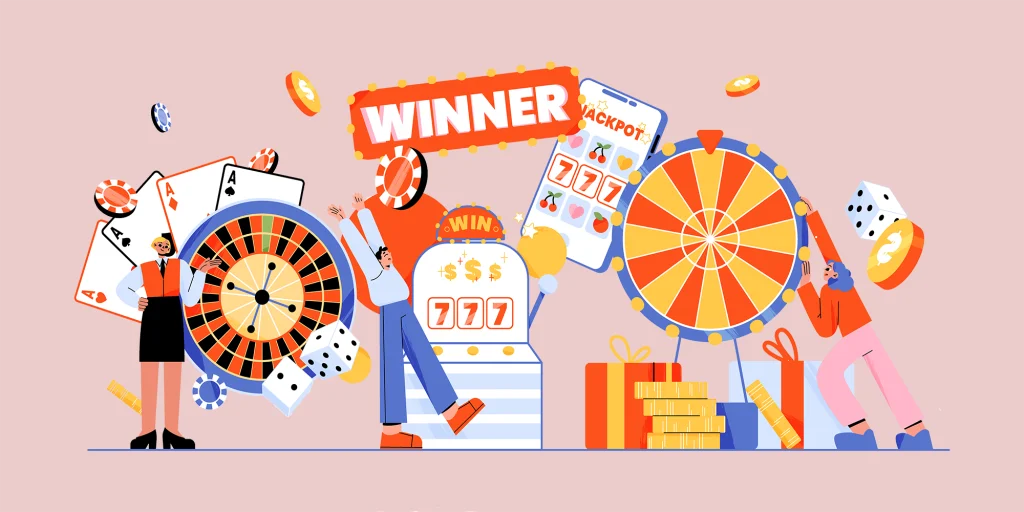 The sports betting business is one of the profitable niches of the gambling industry. Every day, millions of people all over the world make bets on thousands of sports and e-sports events. If you feel like this is what you'd like to do to earn a living and there are not enough bookie places in your city (or even not even one), then by reading this article, you will learn the basics of how to open up a betting shop and how much does it cost to open a betting shop.
Before doing it, you shall envisage thorough planning, which is crucial for the successful start and continuation of your business activity. If you're interested to know how to open a betting shop in Nigeria or another country, here are the most basic things you need to consider:
Select a proper software/franchise provider
Pick the scheme of work: whether you'd like to know how to start online sports betting business or you will work offline
Make sure your registration place provides for the legality of work of sports betting companies and receive the license
Make/buy a website (for online work) or rent a place of physical work, where bettors will come in and place bets
Equip the location (if it's physical) and hire personnel (for all kinds of venues)
Open a legal entity or start entrepreneurship to pay taxes and do bookings.
Above, we've outlined the basic things of how to start an online betting business (they also apply to offline format). Now let's add some details to each of the points.
Understanding the Betting Shop Industry
The current value (as of 2023) of the global betting and lottery industry is 195 billion US dollars. Over 25,000 entities operate as bookies, both online and offline. In the period of 2021-2028, the growth forecast is around 86% based on modern trends for the entire period (which is approximately 12% annual growth). In the entire gambling industry, the sports betting sector is one of the most fast-paced in its growth around the world. In developed countries (such as France, the US, the UK, Canada, and others), annual growth is 9-10% while in developing countries, it is significantly higher, 12-15% and up.
Over 80% of all modern bettors prefer making bets via desktop and mobile platforms (that's why you shall logically be more interested in how to start online betting business rather than offline but, eventually, that's up to you to decide, depending on your country's and city's trends and situation with the Internet).
Conducting Market Research
Before you open this kind of business, conducting proper marketing research is crucial. You need to identify your market's potential, come up with a portrait of your customer and their financial position, and collect and analyze real data from multiple sources (not making assumptions but relying on numbers) to make a final research report. You should collect data from online and offline sources, including fieldwork. When necessary — use the services of professional marketing research companies. But if you'd like to do it on your own, then rely on the most recognized and successful approaches to marketing research: observations, focus groups, interviews, and surveys.
If you're going to be opening under the umbrella of some franchise brand, chances are high that they already have all the data you need. And, surely, if you want to know how to open a betting shop in the simplest and most convenient way possible, then sticking with some franchise brand of sports betting is exactly what you need. Franchises may also come in the form of white-label solutions, so explore the market to find out, which large and renowned companies provide these services and in-box solutions.
Navigating Legal Requirements
Online and/or offline sports betting is not equally legal around the globe. There are 20+ countries, where such an activity is fully or partially legal, and dozens more of them out there, which are inclined towards considering making it legal. So, with the legal landscape frequently changing, before getting into this business in your area, you should first consult with lawyers. Bear in mind as a separate part of the issue of how to open a betting shop that usually, requirements and legal frames are different for land-based and online venues.
Most generally, you shall obtain a legal license before starting work, which is granted to a legal entity and/or individual entrepreneurs, depending on what is said in the betting laws of your territory. So, another aspect will be most likely starting a new company to proceed with opening the business. That implies official registration in controlling bodies, hiring staff, renting an office, paying taxes, doing bookkeeping, and all the connected sorts of things. The term of permit receiving varies anything from weeks to years, the same as the cost — from hundreds to millions of dollars, depending on the jurisdiction and 'hidden payments' of your local authorities.
A license for betting and various company permits will require a list of rules, which you must correspond to — so make sure to find out about them beforehand to outline the scope of your financial expenditures, time, and efforts you'll invest.
And remember that if you decide to start working without a proper license, then you will most likely be fined and go to jail when you're caught in the act.
Choosing the Right Location
This paragraph only applies to the option when you decide to open an offline venue. So you shall not consider it when thinking of how to start an online sports betting business.
The most relevant factors when opening a betting shop are pretty much the same as when you consider opening a grocery store or travel company office:
It must have a good location in your city with loads of people walking by every day: a good street, good visibility from the street (facade location), not outskirts with bad illumination
A possibility to put proper branding on the building and signs leading people to it in the surroundings
Spacious enough to accommodate as many people inside at once as you feel you will serve simultaneously
Zoning: for bettors, for your cashier(s), for back office (including toilets & kitchen for your employees and toilet for visitors inside the premises or nearby)
Equipped with speedy Internet to cater to all the needs of your business
In the bettors' zone, there could be self-service terminals (so they make bets on their own, sparing time of the human cashier) + a large TV/monitor or several to watch the sports live.
The location of the sports betting store is also picked based on the presence of your target audience around. Since in each country, there is a different client profile of bettors, you shall make demographic research first to understand, what people live in this or that area, how they can get to your place, and how convenient it is for them to do so. For instance, let's presume, you found out that your bettors are mostly males of 25-35 and there is a large factory in your city, where 2,000 men of that age work. So then, you must open the betting office as close to the entrance to this factory as possible to gain the natural inflow of your clients every single working day with no effort.
Another factor to take into consideration is existing competition. Based on the previous example, if there are already three other betting offices around the factory entrance, then opening the fourth one would be just silly (unless you have a killing offer, which immediately outruns all other offers).
Setting Up Operations
If you aren't buying the business premises, the rent will consume some portion of your start capital. Other expenses to make it up and running physically are:
Renovating
Furnishing
Equipping
Buying hardware and software
Hiring personnel (at least cashier(s)+ security officer; assistant/meeter-greeter is optional)
Installing all security measures.
Also, don't forget about the cost of buying the franchise, starting a company, and acquiring a license. These all are actually part of a comprehensive business plan, which must be drawn by you at the very beginning of your planning.
The plan usually includes two major parts: expenses and income. The first consists of the expenses for starting the business and running it. To start a business, you need to open a company, buy everything you need for the start (including license, equipment, software, franchise cost, website, etc.), hire staff, pay rent, and others. To run the business, you need to pay wages to your personnel, pay for marketing, pay fees to your franchise owner, pay for the ongoing expenses (utility bills, Internet), monthly rent, fees for software and license, etc.
The incomes consist of:
The losses of your bettors, which come to you as profits when their winnings are subtracted from this sum
Commissions for bets, if any (depending on your legislation), which are paid by bettors to you
Commissions paid to you by your franchise owner for taking bets on their behalf and in their favor.
Ideally, if you have enough money to finance the opening of your business and run it for three months — in that case, the chances are high that you will not become broke in a very few first weeks when the inflow of clients is not high yet.
Developing a Marketing Strategy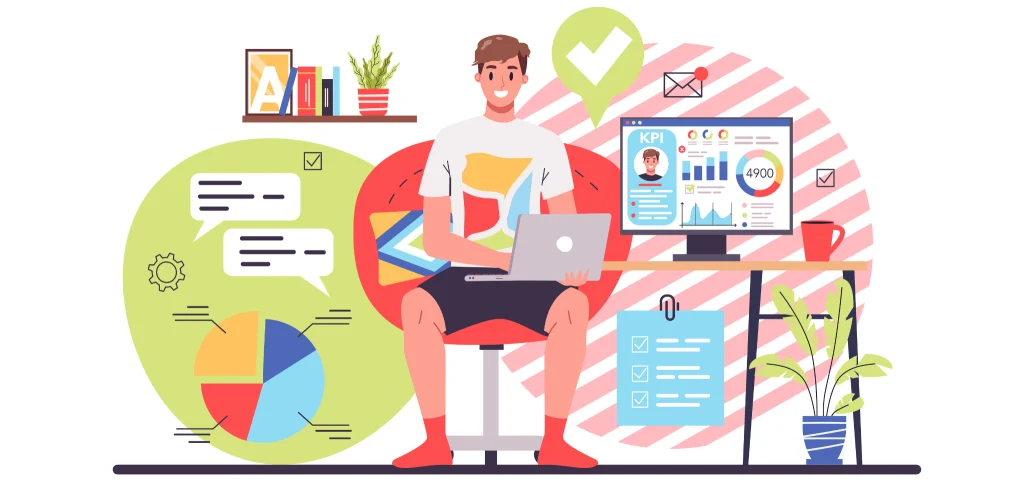 Another important aspect of your business is attracting clients to your venue. And you should better consider it at the very beginning of your planning when you find out things that answer the question of how to start a online betting business.
One of the most powerful tools you will ever have is word of mouth. That is especially true for offline venues, which need to attract clients to come physically to their place to make a bet. To a much lesser degree, it refers to the online business, where you shall mostly rely on online marketing instruments of gaining clientele.
In an online marketing strategy, you might consider the following methods of gaining clients:
Link building to your website/landing page on third-party resources
SMM
SEO
Referrals
E-mailing (cold, warm, hot)
Campaigns for lead generation
Online advertising.
To get clients offline, you shall advertise offline (banners) in places where potential customers can see it. You can cooperate with linked businesses to agree on directing clients to you (for instance, place an ad in a football stadium, in poker rooms, or on the premises where e-sports tournaments happen). You can also become a part of a wealthy society by buying a membership in golf clubs, yacht clubs, and similar high-end clubs to meet there with people, most of whom are gamblers (and invite them to bet with you via personal connections). If you're not the kind of a guy to make social connections easily, then you might consider an online betting business instead of an offline one.
Ensuring Responsible Gambling Practices
During the entire business activity, you shall stick with responsible gambling practices both for your company and for your clients.
When we talk about your company, we mean that you should act absolutely responsibly in the issues of paying winnings to your victors: fully, fairly, and on time. Then happy clients will significantly spread the word of mouth about your delightful approach to making business, thus, attracting more clients to you. So, play by the rules and you will gain significant traction with the rails of your success.
As for the clients, you must comply with industry standards for responsible gambling practices, which include:
Age and identity verification as part of KYC
Self-withdrawal systems
Contacts to gamblers' support organizations
Personal and other betting limits for individuals deciding to gain more control over their gambling addiction, etc.
Thanks to such measures in place, not only you will comply with the rules (and thus, will not have problems with regulatory bodies) but also you will become known as a responsible bettor amongst the clients, which also adds positively to word of mouth.
Financial Management and Compliance
Planning the financial flows is an important part of your business. What are your initial, monthly, and yearly expenses? What are the monthly and yearly incomes? ROI, cash flow? Knowing all these enable you to make a really thorough business plan. This is good for you as a businessman and can be a great basis to receive a loan for a business start if you seek one.
Be sure to buy and rent that kind of betting software, which has a proper back office (or can be integrated with your system of back office if it is separate) to ensure automated and correct booking entries, tax calculations, reporting, and other 'boring' but super essential part of your work. Your business must be run in the legal field if you don't want to face problems shortly after the beginning of your activity.
Conclusion
There are many steps to take when opening your sports betting business, as in any other serious undertaking. But with a proper mindset, dedication, effort, budget, and clever management, you can receive your own piece of the booking pie, which adds billions of dollars every year. Don't miss such a wonderful opportunity to establish your future as a businessman in a growing niche!