Online casinos, just like any other business, rely on clients to operate. So, it is of never-ending importance to attract customers. But since it is a naturally highly competitive business (because of the high profitability level worldwide), every year, attracting players becomes increasingly harder, as well as retaining the existing ones. Speaking otherwise, insane competition in highly saturated markets gives a ton of headaches to iGambling venue owners. In this article, we're looking at effective techniques of player engagement to attract and retain them in a very competitive global market of online casinos.
Understanding Player Behavior
A necessary prerequisite of acquiring and retaining players is getting to know them. You shall put yourself into your client's shoes. Come up with a portrait of your target audience with as many details as possible: age, marital status, profession, education, income, region, language, behavioral patterns, the preferred device of gambling, etc. Using specialized software out there (starting with Facebook ending with more specialized and costly ones), you can compose a super precise player behavior portrait (both for new and existing clients of yours).
After you do that, you shall segment the clients by macro and micro segments to tune the offers of your casino marketing as specifically for them as possible, based on their income, expenditure, gambling patterns, and more. Ideally, if every client gets a unique personal offer — this significantly boosts their loyalty to your casino brand while increasing your income from them.
Let us draw up a very specific example. Let's presume that based on analysis of data, you know that particular guy — let's call him Joe Rowe — visits your casino 5 times a week between 7 PM and 10 PM, from his Apple phone, spending about 73 minutes on average during the course of playing. During that time, he tends to play 6 to 9 particular slot games and makes cumulative bets of $56, with a return rate of 63%. Given that precise data, you can give a tailored offer to that guy. Send him an e-mail or push message from your casino app on his phone at 6.45 PM on these days when he plays and offer him 15 free spins in his favorite slots for a deposit of 50 dollars. The results are:
The guy is incentivized to start playing that day, given that, with a high degree of probability, he'd still enter the game on his phone (but with that offer, you significantly increase chances for that to happen)
You offer him to spend somewhat more than he usually does ($50 vs. average $35.28, considering the actual RTP for him), rewarding him with free spins. He may not even know how much he spends in your casino (at least, with precision), and snatch that offer as fabulous. Also, this offer shall definitely be interesting for him because he totally doesn't know all the numbers when the RTP is involved and thinks he'll rip off the gaming club since 50 bucks are rather smaller than he usually bets. But here, you know something he doesn't!
Attaching wagers to the deposit and betting offers, you gently push Joe Rowe to make more bets, increasing your casino's income from him.
Surely, to be able to do all that, you need a really powerful system with fast analysis of big data and tailored enough to make specific offers to clients, according to found-out player preferences. Such an investment is to recoup pretty fast since not only do you increase your income from every particular client but also make them return and play, again and again, increasing their history.
In the case of client acquisition (not retention), similar data are also available on the market and it is bought from companies that make big data analysis and other data providers — for instance, Google or already named Facebook.
Note: it is not expedient to actually buy some mega-powerful software for big data analysis to use on a daily basis in your online casino activity: there are many tech companies out there, who can provide you with such data based on your business needs. Also, some modern CRM systems designed for the iGambling industry offer such possibilities for client retention.
Creating a Captivating User Experience
To attract new gamblers to your venue and retain the existing ones, you have to design an attractive, intuitively understood website filled with gamification, interaction, and fun.
You shall be absolutely not like purblind people 20, 15, or even 10 years ago, who didn't build their websites mobile-friendly from the start. Today, with over 65% of the global web browsing experience being made through mobile phones, it is completely unforgivable not to have a mobile-optimal website or an app. The most modern web designers already launch light versions of their gambling websites or apps for a smartwatch (spinning the reels of slots is absolutely feasible on a modern smartwatch — we've checked).
A large number of gaming providers and their products are another necessity for a casino. It is a rule of good tone to have, like, 50+ providers and 2,000+ games. The most advanced casinos out there offer around 100 providers and over 10,000 games, both automated and with live dealers, which additionally provide the aura of a real brick-and-mortar casino.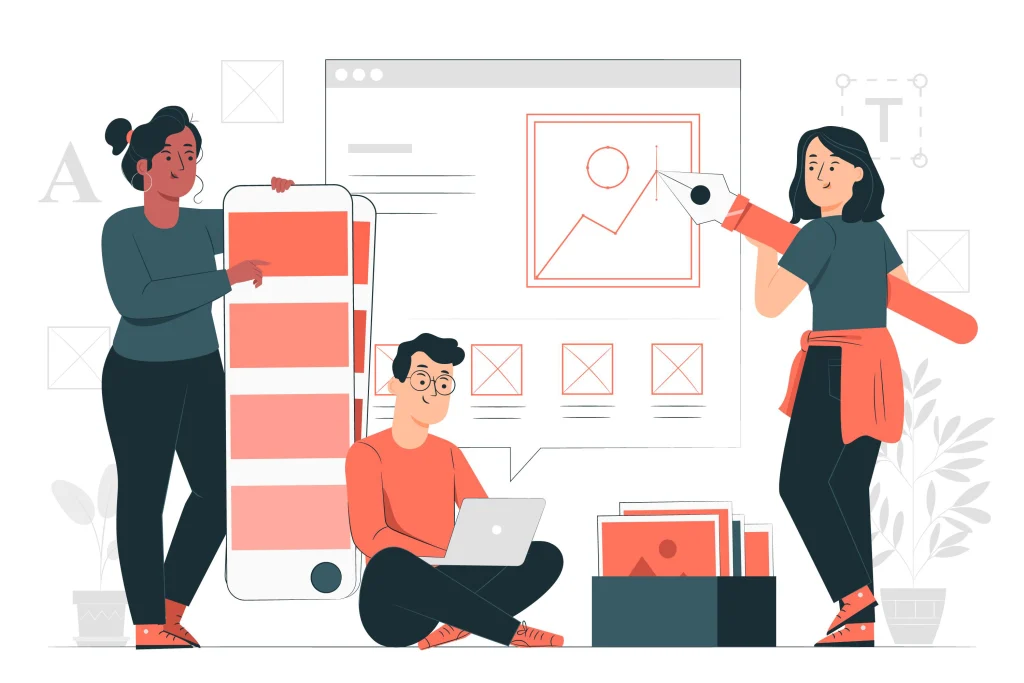 Convenient usage of a website or app is another contributing factor. The menu has to be easy to navigate and find things, as well as do most of the essential actions in a snap: registering, depositing, withdrawing, finding a game by name or provider, reading rules, and switching among the categories of games, as well as the interface language.
Safety is also of utmost importance for player acquisition and retention. It includes technical features like HTTPS, SSL, and compliance with PCI DSS (for safe payments). Two-factor authentication would be also preferable. Safe gambling, like self-withdrawal, is also a plus. As for the legal part, it has to have at least a valid license issued by a reliable jurisdiction, and at most, a very good license, like from UKGC.
Developing Effective Marketing Campaigns
To reach your potential customers, you shall have effective marketing campaigns. Although many modern businesses tend to do things only online, actually, offline promotions are not completely obsolete yet. Speaking of them — large banners in visible areas of the city are still a great undertaking to increase your brand awareness. But should you want to focus more on specific audiences to improve your ad ROI, you shall place your ads and banners in various on-ground events, like iGambling festivals or worldwide events like Sigma, which are perfect sites for promoting such businesses. 
Speaking of online promo campaigns, they are good enough with "traditional" channels:
Social media
SEO
SERM
Banner and pup-up/pup-under ads
Contextual adverts (text, links)
Such data formats as videos, audio, and clips on relevant platforms
Email marketing
Push messages via mobile apps.
Word of mouth, by the way, is an effective measure both offline and online, to promote your brand.
An important moment: since online casinos are not always wanted areas of advertising for Google, Yahoo, and legal systems of particular countries, some of the channels mentioned above won't work fully or in some geos. Then, affiliate marketing is going to be your staggeringly helpful tool. On our website, we have an amazing and powerful article about affiliate marketing.
When you elaborate on the messages that you're going to address to your prospects and leads, you shall modify them to perfectly suit every particular channel that's included in your promo campaigns: texts, videos, sounds, and images. In addition, they must be suitable for all screen resolutions, operating systems, and devices. And since it is challenging to make a one-solution-fits-all, you shall elaborate on different files for every particular screen resolution, operating system, and device. When you work in different markets with different languages and Internet connection speeds, you shall also tune your offers to these peculiarities. Many modern design software pieces allow making optimal files for all those in just a few clicks, so this is not that hard a task, after all, when done by a specialist.
Aside from the technical part of your messages, you should make the very content as appealing as possible. In many cases, you only have one chance of luring a client to your casino — at the moment when they throw a glance at it. If your message isn't appealing and convincing enough, it is forgotten easily and with the speed of lightning.
Building Customer Loyalty Programs
Another thing of importance is to retain a client, which you already have interested in your offer and because of that, they registered in your casino. This can be done via such opportunities:
Designing loyalty programs and reward systems to incentivize player retention. A person, who has been with you for some time, must feel that he or she is more valued than someone who just joined. Since it is often not true for many online casinos, there are so many gamblers out there, who are constantly searching for new venues to play. Not finding what they want in another casino, they leave for good just to repeat the cycle. With wisely tuned customer loyalty programs, you can reap the benefits of all these wandering gamblers once they land on your gaming spot.
Offering exclusive bonuses, VIP perks, and personalized experiences. People love to be showered with gifts. The more you give those to your gamers, the more they feel loved, cherished, and appreciated in your gaming establishment. A good idea would be to build a several-story ladder of remuneration, where the higher you climb, the more benefits you reap as a gambler. Things like this make people stay for much longer and spread word of mouth.
Fostering strong customer relationships through exceptional customer support. When a player you want to retain reaches some age with your venue or climbs to some level of the VIP ladder, you can be ready to give them a personal manager who'd answer all their requests via Live Chat much faster than usual. This tiny little thing can make a person happier more than any money-shaped gift, that's for sure!
Enhancing Player Engagement and Interaction
An effective strategy for fostering client retention is by enhancing player engagement and interaction. By incorporating gamification elements into a casino platform, it's feasible to provide a more immersive and enjoyable experience for people. Gamification features like leveling up, earning rewards, and unlocking achievements add a buzzing sense of progression and excitement, keeping players thrilled and motivated to continue playing and spending time with your venue.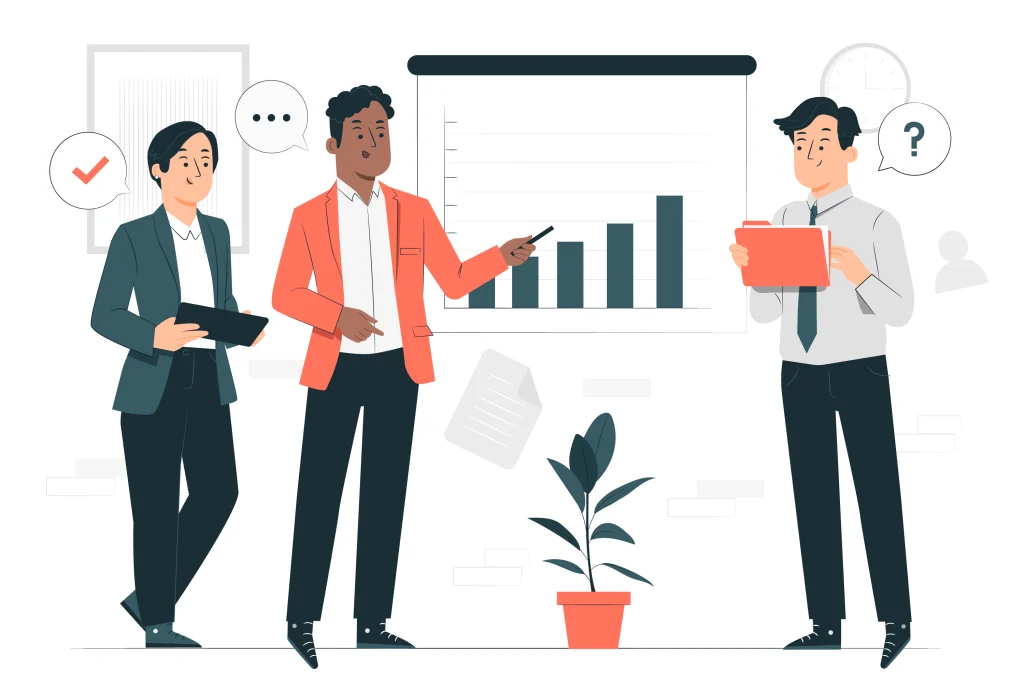 Hosting exciting tournaments, competitions, and events are an additional powerful part. These activities create a competitive atmosphere, allowing players to showcase their skills & devotion and compete for prizes, again, spending more time with you. Regularly scheduled tournaments and special events add variety and anticipation to the gaming experience, enticing players to return more often and participate (even though it is connected to bigger expenses borne by them).
Furthermore, encouraging social interaction among players is vital for creating a sense of community within the online casino environment. Chat features and various offsite forums make players connect, share experiences, and engage in friendly chitchat. In our modern society, these aspects enhance the overall gaming experience a lot because players can not only form friendships but also exchange news, strategies, and tips.
Optimizing Player Retention Strategies
Player retention strategies are very similar to strategies used in multiple other industries besides iGaming. Let's look at them:
Omnichannel support. Make your interaction with the client possible via multiple channels, where the interaction and gaming progress are seamless across every one of them.
Make responses to client requests prompt, precise, friendly-mannered, and truly helpful.
Personalize and boost user experience via various unique offers and address them by their name.
Offer more loyalty programs to existing customers than to newly registered ones — this will make them feel wanted and they won't go searching for good offers elsewhere.
Think of a referral program. If they can bring a friend and get some cute little boost for that, they'll be happy.
Gather customer feedback often. Thus, you will find out, what's missing in your current processes and what ideas clients have to improve your casino.
Build a strong community. Offer multiple options for player interaction with other players via forums, internal chat, etc.
Be proactive. Offer something to clients before they actually request you to (a perfect example of pro-activity is given in the "Understanding Player Behavior" section of this article).
Expand multilingual support and payment options.
Try to be as close to your gamblers as possible but not too close to avoid them feeling like being traced all the time (although you will still do that yet silently).
Conclusion
You've read about some very good player retention techniques in this article. Utilizing them in your business can boost your customer database and improve the financial result of the clientele that you have. You can also optimize your marketing budgets and will be able to better survive in the highly competitive iGambling environment.
After all, getting a new client is always costlier and harder than holding an existing one. Especially in such a faced-paced industry as the online gambling industry. So after you build a comprehensive approach to customer acquisition and retention for your casino (or a spectrum of casinos, should you have many), from the first several months, you will see the improvement of the outcome of the existing client base with your eyes.